FREE CHRISTIAN REPRINT ARTICLES
Christian Articles for All of your Publishing Needs!
LIKE US

Translate this Page Here
---
Word Count: 511
---
In 2017 I exchanged a life of hedonistic pursuits for the Crown of Life
by Kelechi Udoagwu
11/23/2017 / Christian Living
Best decision I've made. I'm home.
Hi there! Thanks for clicking to read. Before you go any further, let me clarify that I am a Christian and I am talking about "giving my life to Christ" and giving up on pleasing myself every chance I get.
Still here? Cool!
I want to tell you about this journey of faith.
Before 2017, I was a millennial through and through. Still am. Just wiser.
I was hooked on prescription drugs. I was bored shitless with my life. I was always in pursuit of the next high, the next means of something, anything that made 24 hours worth staying awake through.
I had good moments, a lot actually. I was a high-achieving professional/entrepreneur. I was kind. I listened to people. I showed up at functions. But inside, I was drowning and bored and tired and sleepy.
In a fast-moving career in the crazy-evolving industry, I was overwhelmed with having to be online and hyper all the time.
I hated that my career's worth was validated by strangers I'd never met, tired of hyping brands and products I didn't believe in anymore, and exhausted by the thought of all the things I still had to learn to stay relevant in my field – things I honestly didn't care about.
In the midst of a dream career with so much traction, I dreamed of a life of authenticity and soul fulfillment – where I'd be exactly who I am everyday, regardless of who I was yesterday or who I could be tomorrow.
So I quit.
I quit all of it. The drugs, the job, the friends, the pressure, the hashtag goals.
And I "pruned."
I decided to stop moving, stop adding, stop doing and build on what was left of me. With that, I thought, I could become my own favorite kind of woman.
And I have, kind of, I'm still in the process.
In the months since July 31st, it's been tough but I've never once had the urge to go back.
Some days I spend in bed, crying, reading, praying, feeling sick, broke; and other days, I feel happy-ish, consult for new clients, create content from my heart, make new friends, reconnect with old ones; and most importantly, connect with myself and my Spirit – God's Spirit in me.
It's been the best months of 2017! And I didn't imagine I'd get to this point of peace so quick.
How does one give up everything and get more full? That's the grace of God at work.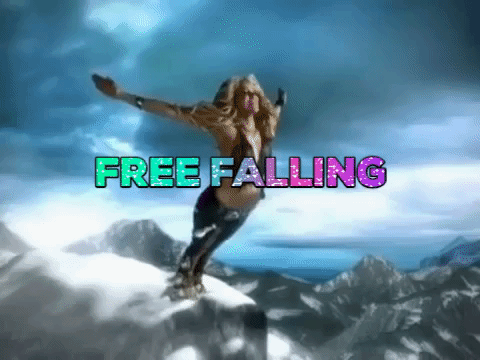 Since I switched up everything, I've stopped needing so much. I know that I have within me the power to handle anything that comes.
I've lost the fear of missing out. I've stopped seeking external validation, and I've stopped trying to network my way to success or even tolerate the presence of anything or anyone that doesn't serve me right.
The stress of being alive is gone and I skate through everyday with grace that truly astonishes me.
Kelechi Udoagwu. Finds pleasure in learning about God.
https://kelechiudoagwu.com/
Article Source: http://www.faithwriters.com-CHRISTIAN WRITERS
If you died today, are you absolutely certain that you would go to heaven? You can be! Click here and TRUST JESUS NOW
Read more articles by Kelechi Udoagwu
Like reading Christian Articles? Check out some more options. Read articles in Main Site Articles, Most Read Articles or our highly acclaimed Challenge Articles. Read Great New Release Christian Books for FREE in our Free Reads for Reviews Program. Or enter a keyword for a topic in the search box to search our articles.
User Comments
---
The opinions expressed by authors do not necessarily reflect the opinion of FaithWriters.com.
Hire a Christian Writer, Christian Writer Wanted, Christian Writer Needed, Christian Content Needed, Find a Christian Editor, Hire a Christian Editor, Christian Editor, Find a Christian Writer
---